The ocean is our mother, our oxygen, our horizon. It is the source of life and well-being, and it houses unfathomable resources.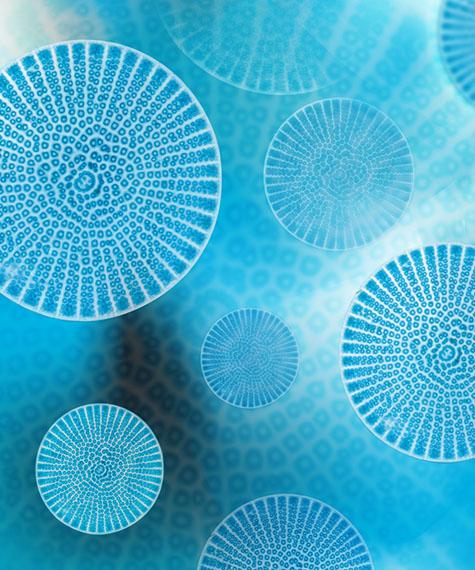 The ocean's most precious treasure. It releases two thirds of all oxygen on the planet. Its composition resembles that of our cells, and their high nutrient levels are unparalleled. Their adaptability accompanies our skin through every challenge. Firm believers in their intelligence, we select them according to the efficacy of their properties and include them in every single marine cosmetic formula.
A Research Center Amidst an Ecological Paradise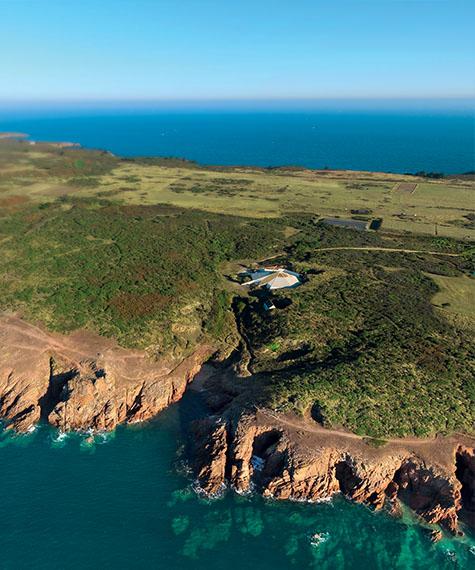 A Research Center Amidst an Ecological Paradise
Fully aware that only ecologically responsible harvesting can harness the full power of microalgae, we develop and manufacture our products ourselves in Brittany, with no middleman, to offer products that contribute to ocean conservation. 
We grow our own microalgae in the Eclosarium, our Research Center on the protected, wild island of Houat. When combined with mineral-replenishing Physiomarine Water, it provides our skin with natural age protection by moisturizing, regenerating, and reinforcing its original vitality. 
We fight hard to protect the ocean while also reducing our environmental footprint.
Our Formulas
All our rinse-off formulas are silicone-free and easily biodegradable. All our skincare products are dermatologist-tested.
Our Packaging
Our packaging items are the result of active and progressive eco-design. Our jars are made of glass, an infinitely recyclable material, and our boxes are made from responsible sources.
Corporate Patronage
We support the Daniel Jouvance Foundation - Institut de France, which is at the source of many projects to protect and repopulate oceans and to make advances in marine research.
Discover the other brands of Groupe Rocher