Our commitments, strongly anchored in reality
Mobilized to achieve our goals
In keeping with our history, our values, and our singularity, we have a duty to take action and to leave a healthier, more respectful world for our children. The gap between the collective awareness expressed at the Global Climate Marches and the nations' mixed pledges at COP24 is slowing down the momentum we need to make change happen. This doesn't let us off the hook. We have a civic duty to take action. It is our responsibility, as a family business, to set an example in our quest to build a better future.
Social and environmental responsibility has been fully incorporated in our Group since the start. This reality relies on strong, tangible commitments. Our advances over the last sixty years are the proof that, together, we can both reduce our environmental footprint and preserve biodiversity, while at the same time creating value for all stakeholders. 
We have the power to take action. We have a duty to take action.
Bris Rocher
CEO of Groupe Rocher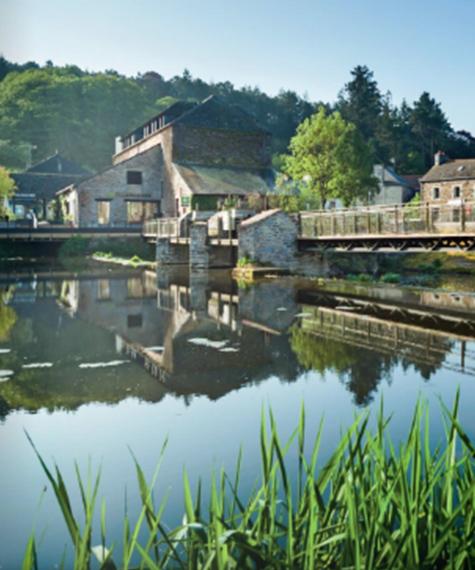 We believe that responsible development is a genuine opportunity to create value with our stakeholders, which is why Groupe Rocher is committed to a positive, sustainable future. Responsible development requires long-term commitment, innovation, and the ability to adapt to change. It goes hand in hand with audacity and the constant renewal of our operations. It is also appealing. Groupe Rocher's vision is centered around these evolving subjects.
The ever-developing Group is structuring its trajectory around five objectives for 2020. These objectives are shared by and applied to all our brands and areas of expertise through tangible commitments and a carefully planned road map. 
Objective: to spread our commitments so that every individual can become a catalyst for positive transformation in the Group. This is the challenge that the We R Change activism program is determined to meet. We want to instill in our employees the desire to participate in our CSR policy at their own levels.  Together, We R Change!
In order to deploy and structure our CSR policy, the Group relies on employees who are committed to change. Working closely with Senior Management, the Sustainable Development Department is at the heart of the dialog with stakeholders. It is leading change coherently, with an eye towards sharing and deriving external value from the movement. But it is also creating emulation internally with a vast network of CSR leaders, correspondents, and contributors. In all, more than two hundred people are mobilized across all the Group's brands and locations to challenge the status quo and conjure up solutions for the future.
Sites mobilized in the We R Change program in 2019
New partners and beauty advisors in our networks in the past five years, to whom the Group has offered an opportunity for professional development
of geen electricity in all our French sites
CSR performance
Discover here the Groupe Rocher 2019 Declaration of Extra-Financial Performance (DPEF)
Appendix to the management report from the board of directors to the general meeting of June 30th, 2020.
Duty of vigilance
Download the 2019 Groupe Rocher duty of vigilance plan
Within the Rocher Group, we cultivate long-lasting relationships with our partners
Since 1959, Yves Rocher has relied on an ecosystem built on trust to guide the growth of Groupe Rocher, which now has a presence in more than 117 countries. Our suppliers, partners, and more than 18,0000 employees share the same exacting standards and values of respect and commitment in their passion for their professions and their brands. They create well-being and emotions to serve our customers, mankind and nature.
Our naturally resilient Group is reinventing itself to project a healthy vision of the future. By fully integrating its production chain and developing trusting relationships with its suppliers, the Group has ensured its independence from the ups and downs of international markets. 
We provide a portal to our suppliers and to any compagny wishing to join our ecologically and socially responsible approach. There you will find all the information of our ecosystem and to build a high added-value relationship with us.