Joyful beauty moments infused with nature.
       At SABON, we believe that happiness can be found in little
        everyday moments of joy and wonder.
       Happiness starts in the small things, when we take the
       time to live in the moment and open our senses
       to the world's beauty and magic.
At SABON, we aspire to bring a spark of joy that illuminates every day.
We aim at disseminating joy and wonder by elevating daily moments.
We provide holistic multisensory experiences that go beyond beauty routines.
SABON is an enchanted world; a celebration of small everyday wonders.
At SABON, we believe that true happiness can be found in little everyday moments of joy and wonder.
Since 1997, SABON has been bringing exclusive delights and fragrances into the lives of people everywhere – holistic selfcare experiences that go beyond beauty routines, helping open your senses to the world's beauty and magic in every moment.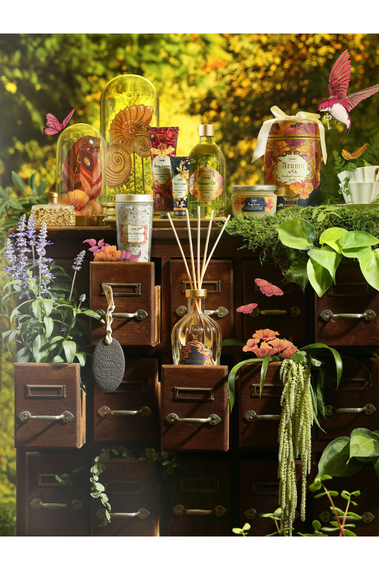 SABON was born by a desert oasis on the shores of the Dead Sea: a magical place where impossible does not exist, where rich flora suddenly flourishes in the most unexpected setting.
Nature & Joy are at the source, the wellspring of our brand. Woven in SABON's DNA is the belief in Nature's innate ability to create joyful moments and experiences. 
This belief guides our giving philosophy which is a natural expansion of our brand's mission and vision.
Our mission is to support and improve community life through the profoundly joyful and restorative effects of connecting to Nature.
We have chosen this focus as it is dear to our heart, and close to our values as a brand.

Our aim is to enable consistency, focused efforts, and we hope, optimal impact.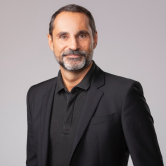 "

With SABON, we inherited the gifts of joy, beauty and wonder. 

Our humble task is to preserve them, enrich them, and pass them on. 

SABON brings together a rich heritage of beauty and enchantment. 
As its current custodians, we feel privileged to be a link in the chain, curating such a joyful symphony of creations, and nurturing its timeless soul. 

With our creations, we hope to leave our customers with a spark of wonder, moments of joy and poetry in their everyday life."
Joffrey Chartier
CEO of SABON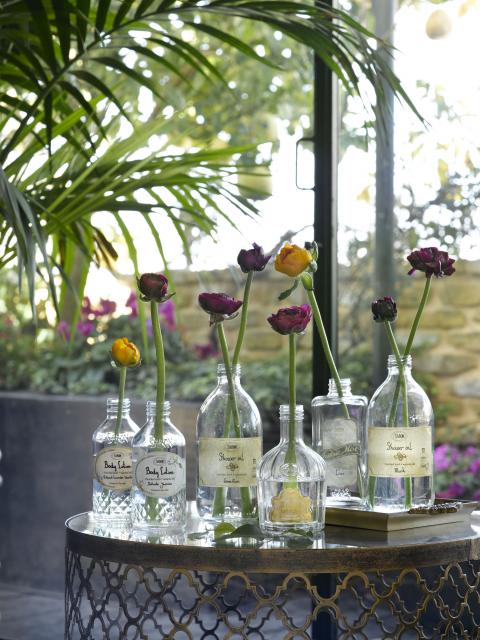 We believe that when we marvel at Nature's wonders, it fills us with joy and fosters our desire to protect it.
This belief is the foundation of our brand and is woven into SABON from its birth.
Our artisanal origins have led us to craft each of our formulations as multi-sensorial experiences.
Nature's gifts flow in our unique blends, timeless fragrances. Our natural formulas are layered elixirs to transport you back to Nature, rejuvenate your body and soul, enhance joy in and around you. 
SABON prioritizes the use of quality natural ingredients when making unexpected blends, combining Dead Sea minerals, wonderous scents, and precious botanical ingredients. Each ingredient is carefully sourced and selected.
We proudly commit to:
• Promote transparency and honesty to first touch people's heart by refusing over-promising claims and overbidding scientific performance
• Ensure that all our recipes are made of 80% natural ingredients
• Use botanicals sourced around the Mediterranean combined with the healing benefits of Dead Sea Minerals
And this is just the beginning of our journey towards even more natural recipes:
• By the end of 2022, launch of a face-care line organic certified.
• By the end of 2025, most our products will be of >90% natural origin and vegan.
• By the end of 2025, we will include innovative waterless products in our portfolio.
Discover the wonders of our BODY CARE RITUAL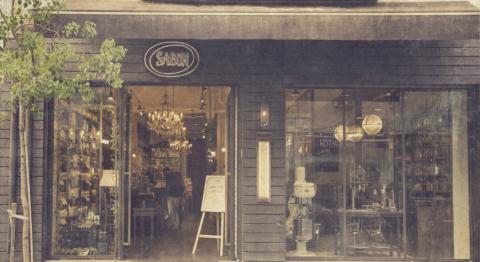 Birth of the brand and it's icon
SABON was born in 1997 with our first store in Tel- Aviv, accompanied by the birth of today's worldwide bestseller; our iconic Body Scrub.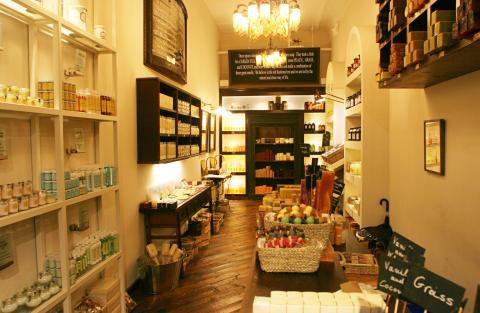 Our worldwide journey begins
SABON makes its first global steps and opens its first international store abroad- in NYC, USA.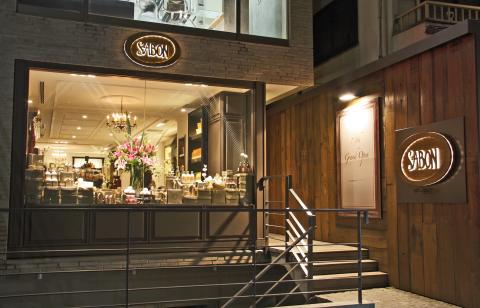 Big in Japan
Celebration our first store in Japan, today SABON's largest and leading market with over 60 stores.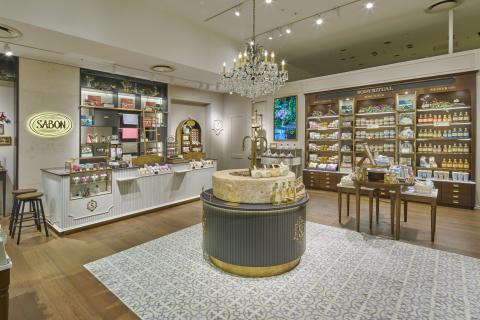 Joining Group Rocher family
SABON is officially acquired by Group Rocher and proudly joins the family.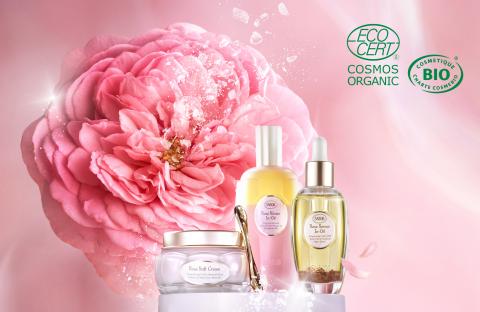 Glow Face Care line launch
25 years after the launch of our iconic Body Scrub, a new Glow Face Care ritual is born.
A unique recipe combining Dead Sea minerals with Damask rose, reunited for the first time by SABON in the 1st organic certified face care line of the brand.
Key figures
Between 2019 and 2022
2022 projected
share of E-commerce :25%
Number of Stores projected end 2022
Number of Countries with retail stores projected end 2022
Discover the other brands of Groupe Rocher