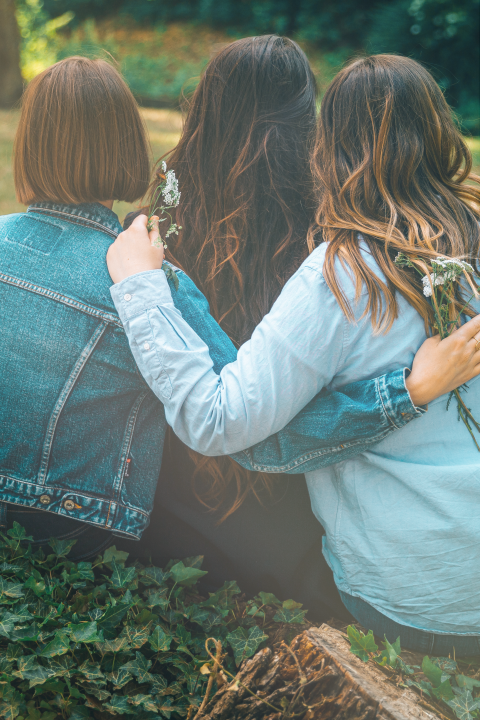 Fully aware that not all of us have the time or the chance to be in daily contact with nature,
Convinced, however, that this regular connection is essential to our well-being,
Heirs to the pioneering vision of STANHOME's founder, Stanley Beveridge, nature lover and promoter of a healthier indoor environment,
We, the 350,000 STANHOME ambassadors around the world, share the purpose that drives us and makes us grow every day.:
BRING NATURE INTO OUR HOMES FOR THE DAILY WELL-BEING OF ALL FAMILIES
Serving this purpose, we offer and distribute everday home, beauty and personal care products that share the common trait of containing natural and active ingredients, and of recreating, for all the inhabitants of a household, sensory experiences evocative of nature.
Through the products sold but also through the advice offered, our community, united since 1931 around a social model that promotes the development of people, puts the power of its unique distribution network through social selling, at the service of this battle: bringing nature back into our daily lives.
MOST OF THE TIME IN OUR HOMES, AND THAT'S OUR MISSION! OUTSIDE AS MUCH AS POSSIBLE, AND THAT'S OUR RECOMMENDATION!
THE STANHOME SPIRIT: CLEAN, GREEN HOUSES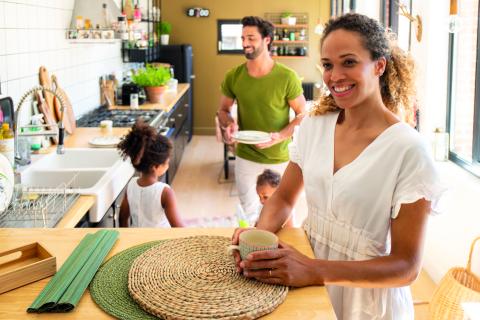 THE STANHOME SPIRIT: CLEAN, GREEN HOUSES
For 90 years, we have believed that a clean eco-friendly house plays a role in a family's wellness, without ever sacrificing what has always been our strength: designing high-quality products to improve everyday life.
From laundry to furniture, floor to ceiling and the most ordinary to the most stubborn stains, Stanhome is the only direct sales brand to propose such a comprehensive range of cleaning products. By combining strength and durability, Stanhome campaigns for socially-committed effectiveness to promote wellness through innovative products which are respectful of people and the planet.
ACT FOR GREEN HOME: OUR SUSTAINABLE APPROACH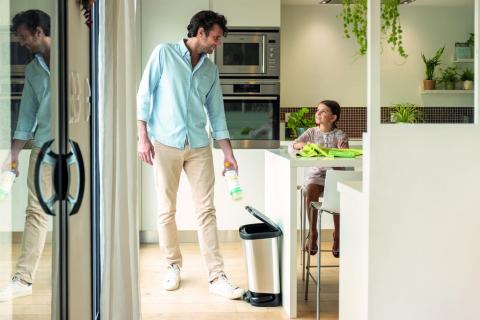 ACT FOR GREEN HOME: OUR SUSTAINABLE APPROACH
In 2021, Stanhome is writing a new chapter in its story through its ACT FOR GREEN HOME programme: a sustainable approach, from product design to use, firm commitments and concrete actions.
Because you want to live in greener homes.
Because we want to live on a cleaner planet, respecting the environment is at the heart of our mission. Our programme is based on 4 key commitments:
Formulas which respect family life but also the environment: All of our products contain at least 75% natural ingredients and are European ECOLABEL certified. All of our formulas which come into contact with the skin are tested under dermatological supervision.
Packaging to reduce our environmental impact: In order to ensure an active, progressive eco-design approach, we developed reusable bottles made from recycled plastic.
A more sustainable production process: We have 2 requirements: our partners must respect our CSR approach and we want our products to be made in Europe to limit our carbon footprint.
Be part of your everyday life: Because it's not always easy to adopt an eco-friendly approach, Stanhome is here to help you with steps you take every day. Sorting and recycling waste, reducing water and energy consumption: Together, let's work to make our houses greener and the planet cleaner!
BECAUSE WE LOVE SENSITIVE SKIN
BECAUSE WE LOVE SENSITIVE SKIN
Conscious that sensitive skins require specific attention, Family Expert develops gentle skincare products for children and the entire family. With more than 50 years' expertise, Family Expert is a trusted brand with recognised know-how.
By opting for Family Expert products, you choose dermocosmetics. Family Expert products are made using carefully-selected ingredients and their tolerance and cosmetic effectiveness have been proven. They look after the whole family's skin, even the most sensitive, from head to toe.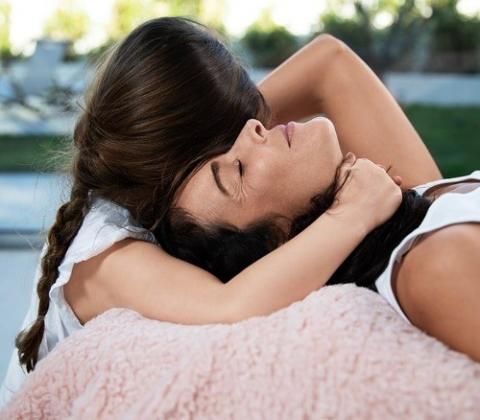 Experts in caring for sensitive skin
Our Stanhome Family Expert products are developed in our own laboratory, by dedicated formulators working hand in hand with experts in toxicology, microbiology etc. Throughout the entire process, we follow a strict method to assess our formulas designed for sensitive skin, in order to guarantee maximum tolerance.
Because we know that sensitive skin and children's skin are particularly fragile, the selection of ingredients is key. We strictly control the ingredients we use: we focus on what is essential, short formulas to minimise any risk of allergic reactions, and we only choose ingredients whose stability, safety, harmlessness and effectiveness have been extensively proven. Just the right amount of each ingredient is used to ensure the optimal balance between tolerance and effectiveness.
After assessment of each raw material which makes up the formula, we carry out use tests under real conditions of use and the dermatological and/or opthalmological supervision of independent laboratories. For our formulas dedicated to children aged 3 and over, our test panels are made up only of people with sensitive skin. These panels allow us to test our products under stricter conditions in order to confirm maximum tolerance
Our commitments: to look after you, your family and the planet
Because you shouldn't have to choose between safety, practicality and effectiveness, and want the very best for your family, Stanhome Family Expert undertakes to respect specific formulation rules by using only essential ingredients and prioritising what is natural as much as possible, and to reduce its use of plastic packaging. In accordance with European regulations, we do not test our products on animals.
With their protective, healing or soothing properties, Stanhome Family Expert products look after you and your environment on a daily basis.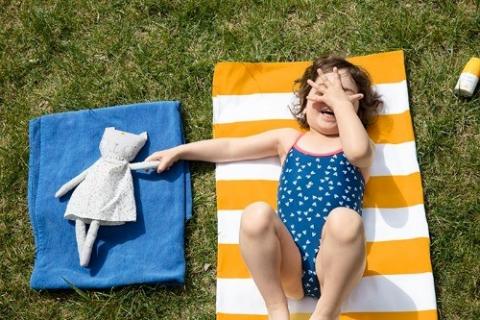 Products made in France.
Our factories are situated in France and certified in accordance with the following standards: quality (ISO 9001), environment (ISO 14001), and Safety (OHSAS 18011). Moreover, our production sites also comply with the ISO 22716 standards (good manufacturing practices for cosmetics).
Only a few specific products, requiring technology we have not mastered, make it necessary for us to use subcontractors, which we chose with care. True partners with which we have built a lasting relationship based on trust and shared values. All of our subcontractors are based in Italy.
Discover the other brands of Groupe Rocher