A Singular Story that Began in 1931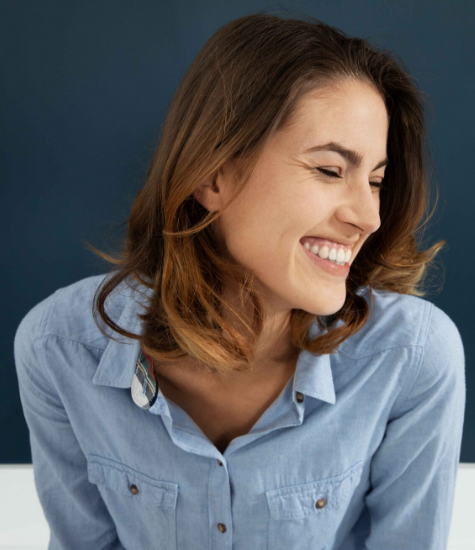 A Singular Story that Began in 1931
The Stanhome brand was created in the United States by Stanley Beveridge in 1931.
It was during the Great Depression, when a genuine business philosophy guided this visionary founder in his decision to create a brand sold through a unique, community-based network. It provided job opportunities to women, as well as concrete solutions to their needs, through exceptional, professional-quality products.
Groupe Rocher purchased Stanhome in 1997, and the brand is now present in five countries (Italy, France, Spain, Mexico, Venezuela) thanks to a network of more than 200,000 saleswomen. Today, Stanhome distributes a selection of unique, complementary brands dedicated to home care, family care, and beauty.
Our Mission: to Help, Facilitate, and Enhance Your Everyday Life
Our aim is to improve your daily life and meet all your needs by providing a comprehensive range of products through a more human approach to sales that promotes discussion and communication.
The values that drive us each day:
People & A Friendly Attitude
Commitment & Responsibility
Expertise & Trust
Stanhome, the complete homecare specialist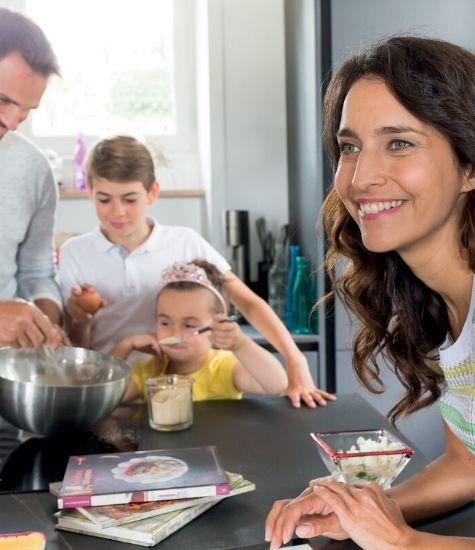 Stanhome, the complete homecare specialist
Stanhome is a brand with a unique positioning that will soon celebrate its 90 years of expertise in the service of home care. From linen to furniture, floor to ceiling, the most general tasks to the most specialized, Stanhome offers a comprehensive range of easy-to-use and effective chemical products and accessories, all created to provide the best solutions for meeting consumer expectations for quality and innovation.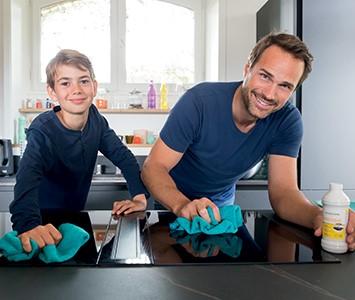 Your desires, your lifestyles evolve, Stanhome products too. What does not change?
The search for the greatest efficiency associated with a real pleasure of use.
Imagine ... detergents that work from 20 ° C, ultra-concentrated formulas, ergonomic bottles, exclusive perfumes, effortless cleaning ... with Stanhome it becomes a reality. And because Stanhome has always taken care of you and the planet, Stanhome goes even further with Care products. Care is a new generation of cleaning products with EFFECTIVE NATURAL INGREDIENTS for everyday housework that RESPECTS YOU & THE ENVIRONMENT. We are proud to say that on average, 95% of the ingredients contained in our Care products are of natural origin.
So, difficult to do without such products?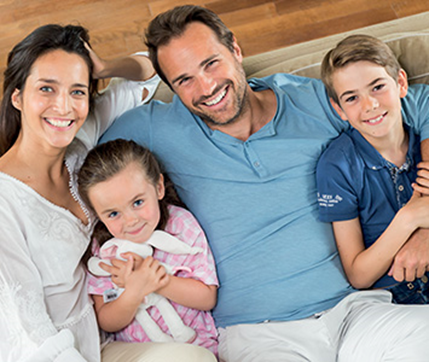 Committed to doing well, it is a strong and transversal commitment that drives us every day, because we have always sought to achieve excellence
The excellence of our products: quality products and accessories, recognized for nearly 90 years, for their efficiency and durability

The Excellence at the heart of our relationships: Respecting our network, our customers, our teams and our partners are values ​​that are part of our DNA
The planet as much as the human at the heart of our approach !
Committed to the human
We guarantee the safety for our consumers, even the most sensitive, by a very strict selection of raw materials and perfumes,

We ensure a rigorous testing process, from formulation to finished product

We have our products checked by independent laboratories to guarantee and certify their compliance
Committed to the environment
We develop ultra-concentrated formulas: the right dose for the respect of the environment

We assume the minimalism of our packaging to minimize our impact on the environment

We improve our environmental footprint with 100% recyclable flasks

We choose partners who share our values ​​and who demand high levels of cleanliness and safety

We take our role to heart by educating our consumers about best practices
For Your Family, Family Expert
For Your Family, Family Expert
Because sensitive skin needs special care, Family Expert develops ultra-gentle care products for children and the whole family. Backed by more than fifty years' expertise, Family Expert is a trusted brand with a reputation for know-how.
Because sensitive skin requires specifically designed products, the Derma care line was specially developed in compliance with strict quality requirements to provide targeted solutions and guarantee gentleness.
When you choose Family Expert products, you choose dermo-cosmetics: ingredients are carefully selected, tolerance and cosmetic efficacy are tested. Family Expert products care for the skin of every member of the family, even those with the most sensitive skin.
Discover the other brands of Groupe Rocher