A Singular Story that Began in 1931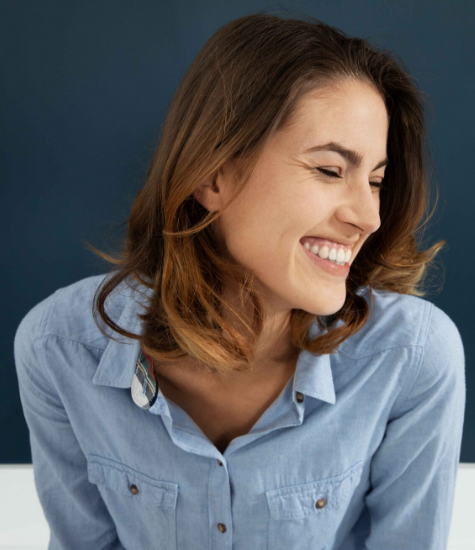 A Singular Story that Began in 1931
The Stanhome brand was created in the United States by Stanley Beveridge in 1931.
It was during the Great Depression, when a genuine business philosophy guided this visionary founder in his decision to create a brand sold through a unique, community-based network. It provided job opportunities to women, as well as concrete solutions to their needs, through exceptional, professional-quality products.
Groupe Rocher purchased Stanhome in 1997, and the brand is now present in five countries (Italy, France, Spain, Mexico, Venezuela) thanks to a network of more than 200,000 saleswomen. Today, Stanhome distributes a selection of unique, complementary brands dedicated to home care, family care, and beauty.
Our Mission: to Help, Facilitate, and Enhance Your Everyday Life
Our aim is to improve your daily life and meet all your needs by providing a comprehensive range of products through a more human approach to sales that promotes discussion and communication.
The values that drive us each day:
People & A Friendly Attitude
Commitment & Responsibility
Expertise & Trust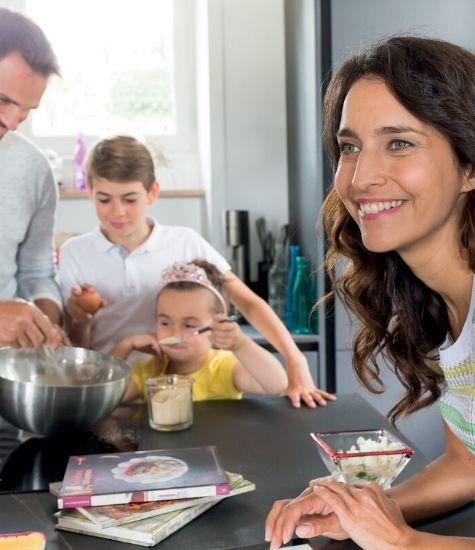 For the Home, Stanhome
A home care specialist, Stanhome offers expert, ultra-effective products for an easy, one-of-a-kind experience.
Stanhome is a brand with a unique positioning that will soon celebrate ninety years of home care expertise. From laundry to furniture, from floor to ceiling, from general to more specialized chores, Stanhome offers a complete line of easy-to-use, expert, high-performance products (including the most ingenious accessories) whose quality and innovation are guided by consumer expectations.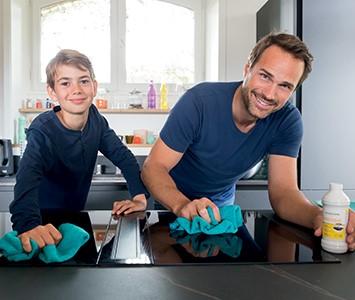 A vos côtés depuis 90 ans
Vos envies, vos modes de vie évoluent, les produits Stanhome aussi. Ce qui ne change pas ? La recherche de la plus grande efficacité associée à un vrai plaisir d'utilisation.
Imaginez… des lessives qui agissent dès 20°C, des formules ultra-concentrées, des flacons ergonomiques, des parfums exclusifs, le ménage sans effort…avec Stanhome cela devient réalité.
Et parce que Stanhome a toujours pris soin de vous et de la planète, Stanhome va encore plus loin avec les produits Care. Care une nouvelle génération de produits d'entretien à base d'ingrédients d'origine naturelle évidemment efficaces pour un ménage quotidien qui vous respecte & respecte l'environnement. Nous pouvons être fiers de dire que nos produits Care contiennent en moyenne 95% d'ingrédients d'origine naturelle et sont tous fabriqués en Europe. Alors, difficile de se passer de tels produits ?
Nous sommes engagés !
Engagés à bien faire, c'est un engament fort et transverse qui nous anime chaque jour, car nous avons toujours cherché à atteindre l'excellence
L'excellence de nos produits :  des produits et des accessoires de qualité, reconnus depuis près de 90 ans, pour leur efficacité et leur durabilité
L'excellence au cœur de nos relations : respecter notre réseau, nos clients, nos équipes et nos partenaires sont des valeurs qui font partie de notre ADN
La planète autant que l'humain au cœur de notre démarche !
 Engagés pour l'humain
Nous garantissons la sécurité et l'innocuité pour nos consommateurs, même les plus sensibles, par une sélection très stricte des matières premières et des parfums,
Nous assurons un processus de tests rigoureux, de la formulation jusqu'au produit fini
Nous faisons contrôler nos produits par des laboratoires indépendants pour garantir et certifier leur conformité
 Engagés pour l'environnement
Nous développons des formules ultra concentrées : la juste dose pour le respect de l'environnement
Nous assumons le minimalisme de nos packagings pour minimiser notre impact sur l'environnement
Nous améliorons notre emprunte environnementale par des flacons 100% recyclables
Nous choisissons des partenaires qui partagent nos valeurs et auprès desquels nous exigeons des seuils élevés de propreté et de sécurité
Nous prenons notre rôle à cœur en éduquant nos consommateurs aux bonnes pratiques
For Your Family, Family Expert
Because sensitive skin needs special care, Family Expert develops ultra-gentle care products for children and the whole family. Backed by more than fifty years' expertise, Family Expert is a trusted brand with a reputation for know-how.
Because sensitive skin requires specifically designed products, the Derma care line was specially developed in compliance with strict quality requirements to provide targeted solutions and guarantee gentleness.
When you choose Family Expert products, you choose dermo-cosmetics: ingredients are carefully selected, tolerance and cosmetic efficacy are tested. Family Expert products care for the skin of every member of the family, even those with the most sensitive skin.
Discover the other brands of Groupe Rocher