Ethics and responsible business conduct
Alert & Grievance collection scheme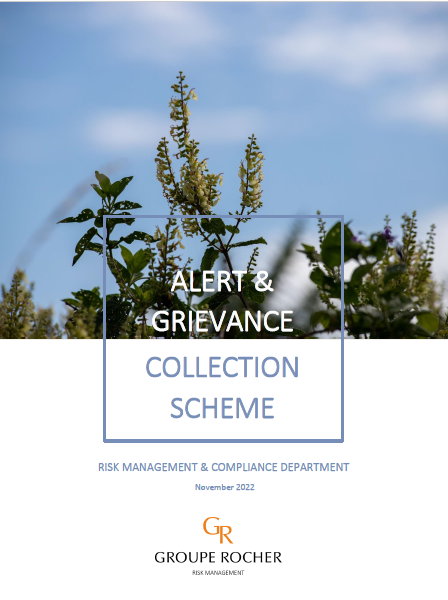 Alert & Grievance collection scheme
"In compliance with the requirements of the Sapin2, Waserman and Devoir de Vigilance laws, Groupe Rocher has created the Ethics Line ethics@yrnet.com, which enables any employee or stakeholder ( customers, suppliers, subcontractors, NGOs, trade unions, local authorities...) to ask questions or report alerts or possible breaches of the Code of Business Conduct, securely and anonymously if desired. To understand how it works and the different stages in the processing of reports, please consult the Alert and Report Collection System."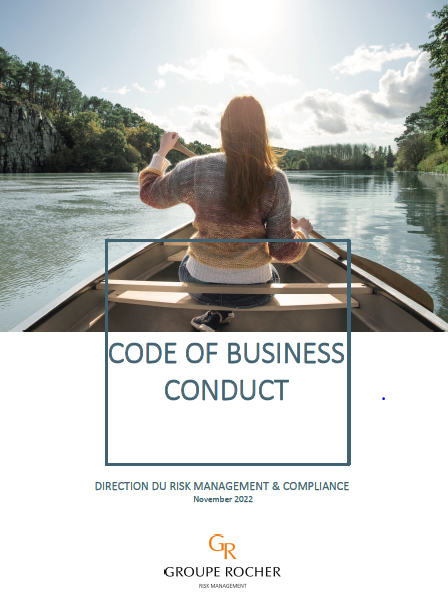 Groupe Rocher is strongly committed to adopting and promoting honest and ethical behavior in all its dealings with all its partners.
This is why we have decided to formalize and make known to everyone the Groupe Rocher CODE OF BUSINESS CONDUCT, whose purpose is not to define the Group's values or to constitute an HR policy in itself.
Its purpose is to describe, within the framework of the policies defined by the various professions, the way in which the Group should conduct its business activities and operations.
The Code of Business Conduct reminds everyone of the existence of an ALERT SYSTEM (ethics@yrnet.com) which enables Group employees, suppliers or service providers to report, in complete confidentiality, situations or behavior that run counter to our ethical principles.
Groupe Rocher has also created a Supplier Code of Conduct, shared with all suppliers, which stems directly from the Code of Business Conduct and is based on CSR principles.
This document defines the standards and requirements applicable to suppliers worldwide. It can be accessed by clicking on the link above.