Acting in favor of nature
The living at the center of our concerns
Groupe Rocher all its brands defend an approach that respects natural environments and saves resources. 
As the first international group to become a Mission-driven Company, Groupe Rocher wishes to play the role of ambassador for biodiversity, and promotes "frugal innovation" combining economic benefit and reduced environmental impact. 
Being a leader

.
Wherever it operates, the group strives to save natural areas and, if the conditions are good, to become a "Biodiversity Refuge", in partnership in France with the League for the Protection of Birds (LPO) or equivalent associations internationally (e.g. Birdlife).
At its historic sites in La Gacilly, Brittany, the group works on more than 60 hectares of organically farmed fields and open-air greenhouses: a haven of peace for many species of birds, mammals and insects. Our sites are also committed internationally, for example in Morocco, where Yves Rocher brand teams maintain a hanging garden of medicinal plants...
In addition, the group is working to raise awareness on biodiversity issues among its teams. With the Nature Academy, it offers training sessions on nature stakes, and runs an internal mobilization program that offers employees the opportunity to get involved in activities to understand the biodiversity crisis and preserve it more effectively.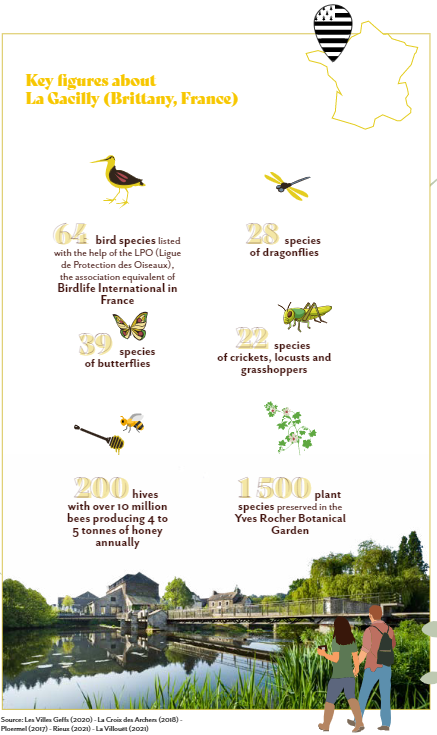 Managing energy & resources
Fighting climate change
The fight against climate change depends on a successful global energy transition. 195 countries committed, by signing the Paris Agreement in 2015, to reduce their greenhouse gas emissions in order to limit global warming to below 2°C (by 2100 compared to pre-industrial temperatures), and if possible to 1.5°C. To achieve this goal, the IPCC (Intergovernmental Panel on Climate Change) estimates that annual emissions will have to be reduced by about 45% by 2030 compared to 2010. In order to contribute to these efforts on its own scale, Groupe Rocher is committed to a "carbon conservation" strategy covering the main issues linked to its activity and limiting its environmental impact. 
Our approach: low carbon
Groupe Rocher has chosen not to use the voluntary carbon offset market. For many years, we have been committed to improving and optimizing our operating methods and structures. We are in the process of structurally limiting our dependence on fossil fuels and controlling our direct (scope 1 and scope 2) and indirect (scope 3) greenhouse gas emissions. This is what we call "carbon conservation" become obvious. Offsetting to ease our conscience is not an option, so carbon sobriety became obvious to us very quickly, both in terms of its viability and its sustainability.
To this end, the group is investing in renewable energies according to a strategy specific to each site. In France, for example, the 850 employees at its two main logistics warehouses in Brittany are heated with wood-fired boilers. The group's 13 French sites use certified renewable electricity, and six other sites outside France are voluntarily purchasing green electricity. The roofs of the SABON factory in Israel and the Stanhome headquarters in Italy, for example, are equipped with photovoltaic systems.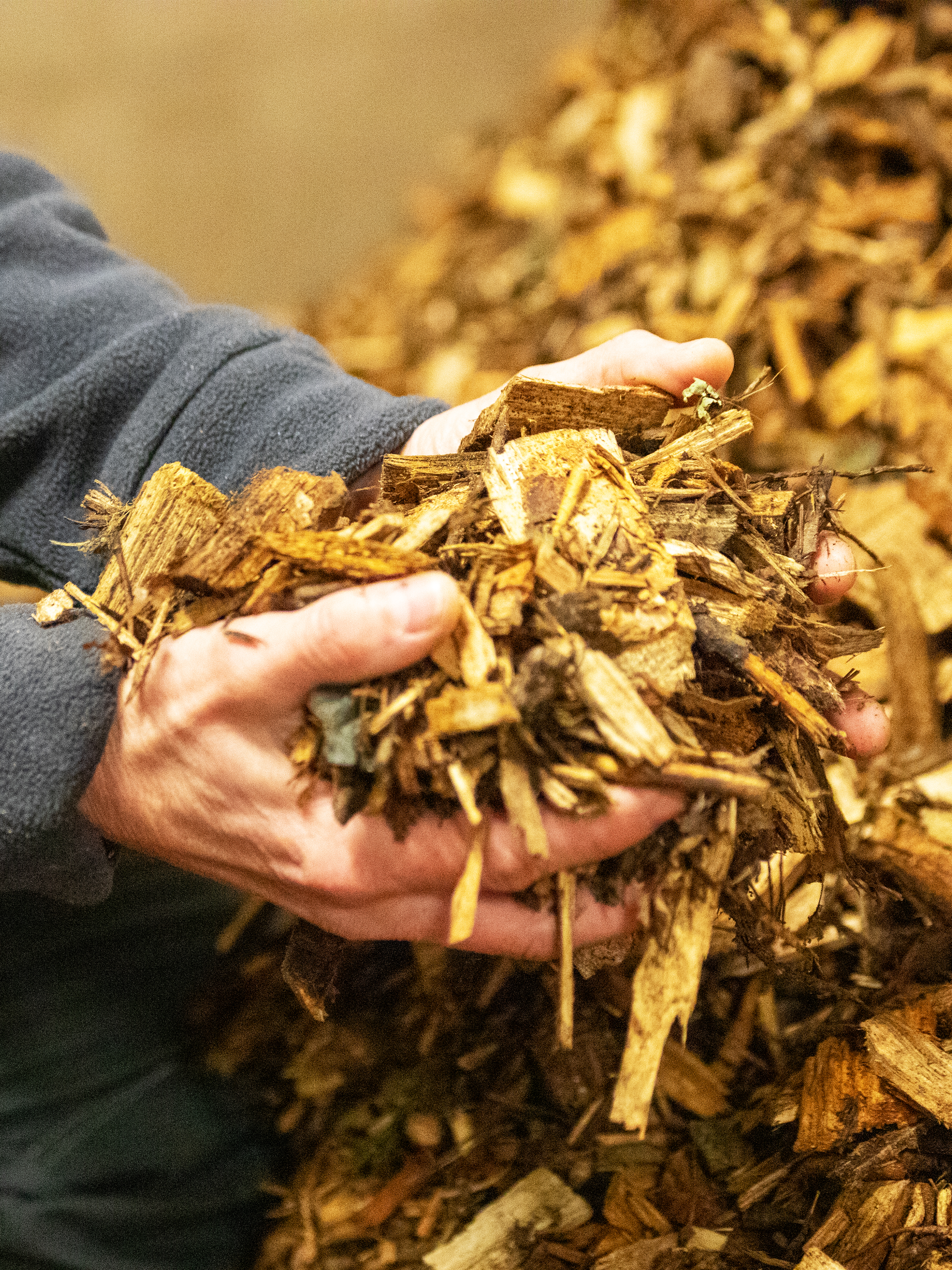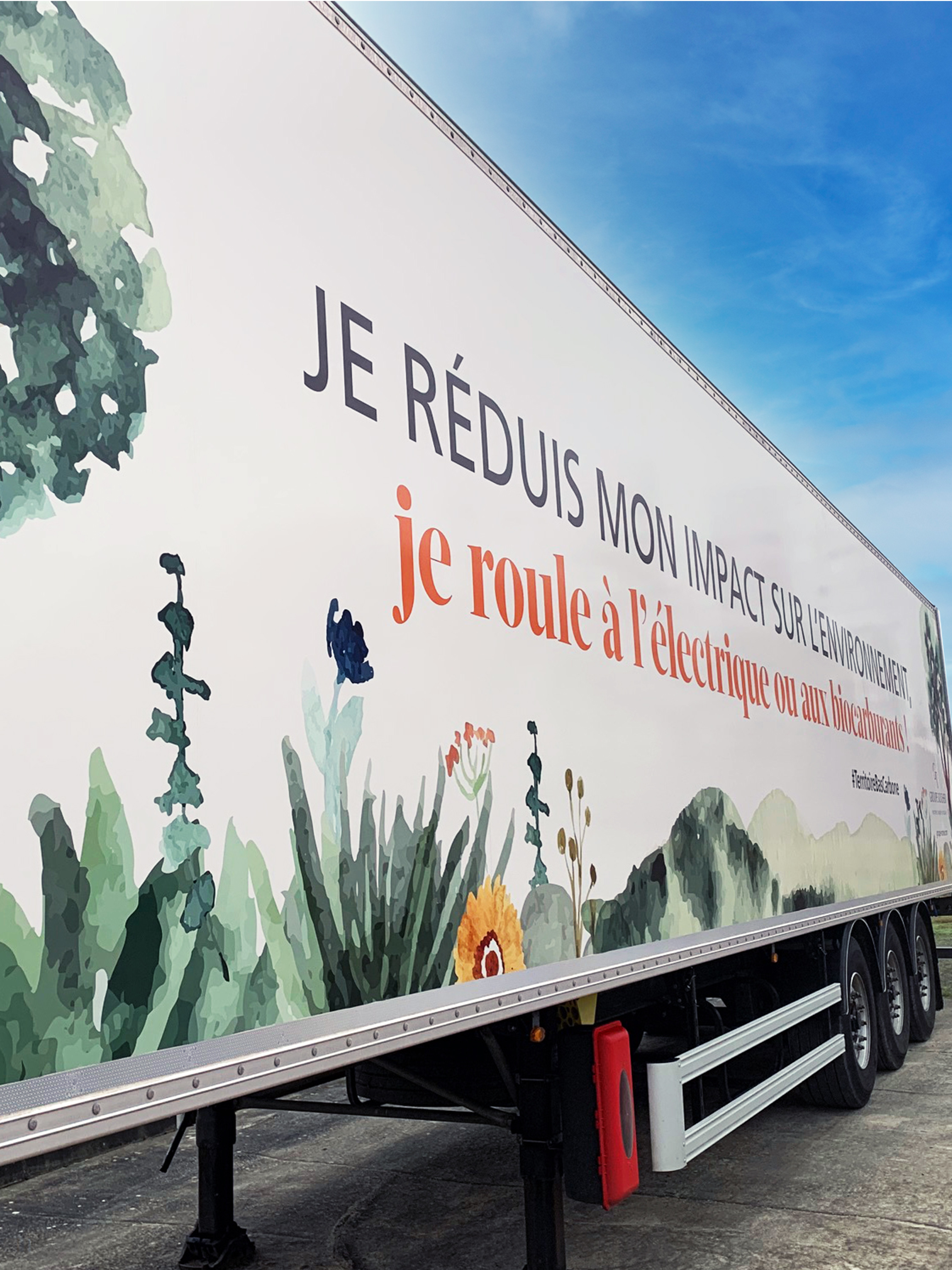 Objectives

:
Groupe Rocher aims to reduce the carbon impact of its transport and deliveries by at least 6% over 3 years and to assess the environmental impact of its stores in order to identify the levers for reducing their carbon footprint (e.g., demonstrating energy sobriety by closing the doors of its physical points of sale during winter periods or by setting a temperature limit of 26°C for air conditioning in hot areas).
Groupe Rocher assesses and reports its greenhouse gas emissions, both direct (scope 1 and 2) and indirect (scope 3), and carries out an annual assessment of all its operations.
Find out more about our goals in our Naturally Committed 2021 CSR report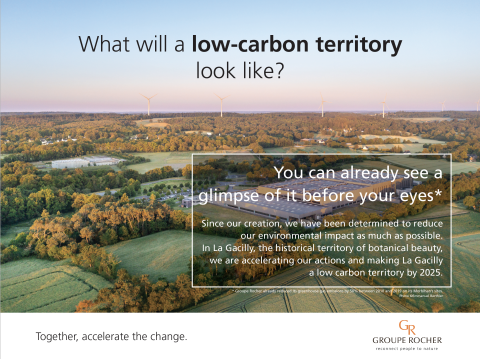 In La Gacilly, the birthplace of Groupe Rocher, we are doing everything we can to achieve our objectives of reducing greenhouse gases by 2025.
Together, let's accelerate the change.
To know more about the group's carbon strategy and the low-carbon project at La Gacilly, discover the special edition of Naturally Committed. 
Reduce our environmental impact and promote circular economy
Groupe Rocher's commitment to a global eco-design strategy also translates savings in raw materials, such as plastic, steps to preserve water resources and better waste management.
This constant respect for nature guides the research teams of all the group's brands. They have the preservation of the environment in mind and are committed to offering everyone products that make no concessions on safety or quality.
Limiting the use of plastic
Reducing its use of plastic is a fundamental issue in the group's eco-design approach. A specific strategy for each brand has been defined to reduce their use by setting ambitious commitments by 2030.
Our brands are already proud of their concrete achievements:
Yves Rocher brand's actions on packaging have saved nearly 3,000 tons of virgin plastic per year since 2020.
With the "Act For Green Home" program, the Stanhome brand has lowered its plastic needs by more than 85 tons compared to 2020. Its more concentrated or solid products offer alternatives to plastic.
The textile brand Petit Bateau has supressing 18.6 metric tons of plastic by eliminating the use of hangers to transport clothes and store them in stores. It also reprocesses more than 50 tons of hangers and carrier bags each year. Finally, all the store's bags are now made of recycled paper.
Saving water
Water is an essential resource for the production and use of the group's products, but today it is facing increasingly problematic issues. The group is committed to preserving this resource through a policy common to all its brands in order to restrict its use. Water performance has thus been improved by 15% between 2015 and 2019, and by 3% since 2019.
Managing waste
The group's waste management policy aims to promote circular economy, reduce the quantities of waste generated and raise employee awareness on sorting. In total, the vast majority of waste is recovered, recycled or reused and only 3% of waste was landfilled in 2021.
The group's industrial sites in Brittany, for example, have a collective monitoring system for wastewater. Centralized management allows us to find common solutions to reduce waste and the impact of transport on these sites and to choose the right sorting channels.
of plastic avoided every year
by suppressing the use of hangers in Petit Bateau's shops
of waste reduction compared to 2019
of the group's waste is valorized, recycled or re-used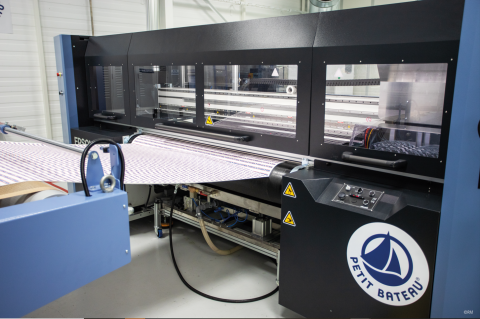 Petit Bateau leading the way
By being the first French textile brand to use digital printing on 100% mesh textile, Petit Bateau controls the entire chain of production in its historical factory in Troyes (France), from knitting to the end product.
Besides water savings, this investment helps reduce loss of materials by 2% when creating a new print as well as a 45% reduction in energy consumption. It also represents 5.2 tons less waste produced every year.
Being digitally responsible
New technologies, which consume a lot of energy, remain one of the major areas for progress. To ensure that their environmental footprint is reasonable, the group is integrating the digital challenges of tomorrow. 
On the basis of a complete diagnosis of our equipment and our uses, the IT Department is transforming its working methods and tools with a view to developing a frugal, resilient information system that is accessible to all.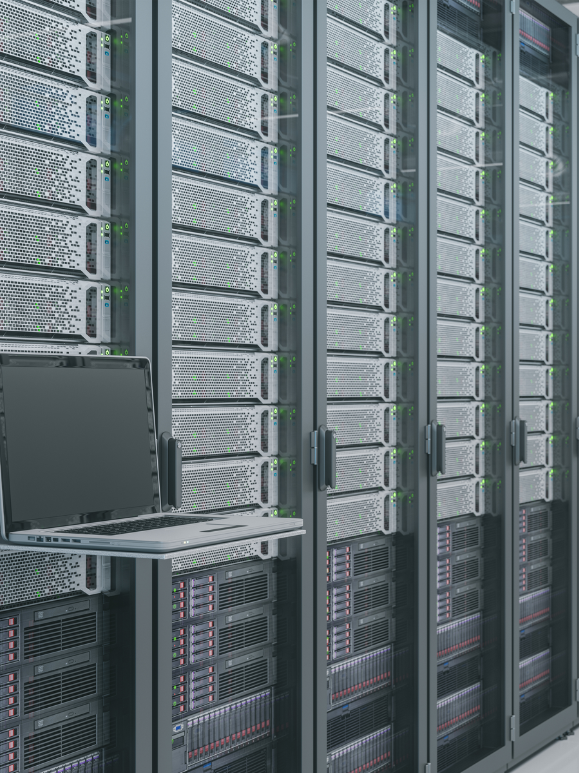 Strive

for

sobriety
In addition, the IT Department is raising awareness among all employees by organizing the "Responsible Digital Weeks". The second edition, in October 2021, had several objectives:
to

educate

by sharing good practices to

adopt

on a

daily

basis;

to

co-construct

the

tools

of

tomorrow

through

"Design

Thinking

" workshops,

train IT managers to

promote

 a digital

responsibility

approach

.
Sustainable purchasing and plant-based industries
With a view to continuous improvement, competitiveness and respect for its CSR commitments, Groupe Rocher has entrusted its Purchasing Department with the management of supplier relations.  
A

validated

approach

  
The group is involved in a sustainable purchasing model with the desire to strengthen links with its suppliers. It supports its approach with the help of external organizations.  
This policy of continuous improvement is in line with the sustainability of its CSR commitments and reinforces its global approach by encouraging:
the introduction of best

ethical

practices

within

supply

chains

  

the construction of

win-win

schemes

with

its

suppliers

  

the sharing of CSR

knowledge

and expertise

within

the

purchasing

ecosystems

strong

business

relationships

through

attractive

products

and services

that

promote

frugality

,

circularity

and

naturalness

.  
Developing

responsible

supply

chains

  
For Groupe Rocher, controlling social and environmental risk is a prerequisite that is fully integrated into its responsible purchasing policy, as well as an element of supplier evaluation and panel management. The management of the Duty of Vigilance is accompanied by the implementation of ethical and virtuous practices among the players in the supply chain. Actions have therefore been taken to deploy a Supplier Code of Conduct.  
Close ties
The group is seeking long-term partnerships with its suppliers and subcontractors in order to create the right conditions for responsible innovation.  
To build a shared vision, the group wishes to promote new, more collaborative ways of interacting, by organizing multi-trade working meetings to present its specific needs. This modus operandi, beneficial to all parties, enables partners to develop their offer by proposing innovative solutions in line with the group's requirements. The operations teams engage our external stakeholders at their side to make them actors of our mission.