Once Upon a Time, Petit Bateau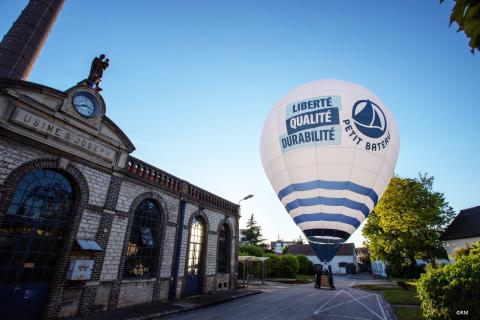 Once Upon a Time, Petit Bateau
Petit Bateau is named after the nursery rhyme 'Maman les p'tits bateaux qui vont sur l'eau ont-ils des jambes ?'. Which has been sung for generations in France.
In 1918, Etienne Valton - the son of Petit Bateau founder Pierre Valton - was inspired by this nursery rhyme to cut the legs off long johns worn at the time. The classic cotton pants we know today were born!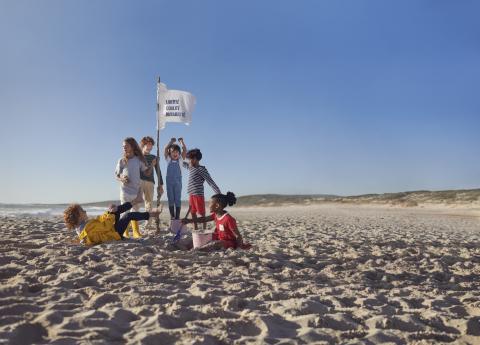 You are not serious when you are 126 years old! Petit Bateau creates a playful, joyful universe which speaks to all generations from 0-924 months.
Known for its iconic underwear and t-shirts, it has become the go-to label for multi-generational style for babies, children and adults the world over. We make immaculately cut garments in ultra-soft fabrics. 
They are a fashion constant, season after season, providing a welcome alternative to the turbulent modern-day world. Petit Bateau is a French brand which is respectful of each individual's values and their environment. It is there for all those special occasions in life, reminding us of the childhood memories that make us the adults we are today.
Our clothes have been made with 50% cotton and 50% love since 1893.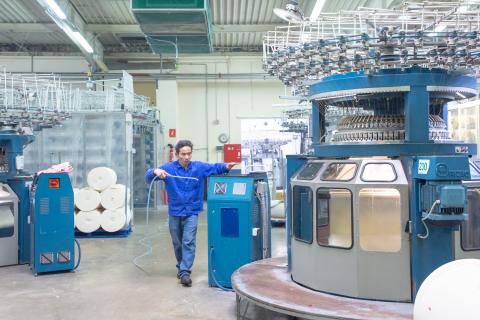 For Petit Bateau quality is not an empty promise. Ask any of its customers to tell you what springs to mind when they hear the name and you can bet it will be softness, childhood, clothes passed down from child to child and much, much more. Because a Petit Bateau garment is made to last.
The t-shirts don't lose their shape, snaps don't budge, the cotton stays super soft… in fact, it looks even better with a bit of wear. And stringent quality tests at every stage of the production process, from the yarn to the end product, have always ensured it stays that way.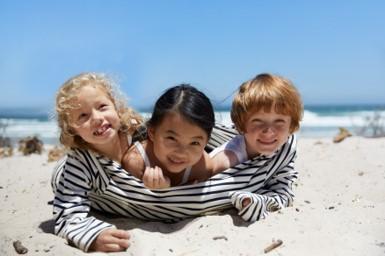 It was just a little thing. A simple snip of the scissors to the long (too long...) underwear of the time. That was 100 years ago. Petit Bateau had just invented the panty. Women's lives would never be the same. The wave of freedom and comfort born that day continues on, light and lively, continually enhanced by our scrupulous expertise with knits and cotton.
For this birthday, Petit Bateau revisited his legend: the Original high-waisted panty in marinière stripes, the Child's ruffled panty in milleraies stripes – celebrating Petit Bateau's iconic stripes – and the Classic panty, collecting prints selected from our archives. 
A Petit Bateau garment is designed for the person who will wear it. In a departure from the fashion norm, the brand focuses on the person's needs, comfort and well-being rather than the look! This requirement is part and parcel of the history of a brand which creates underwear for babies and children and a fundamental value of its innovation process.
Manufaturing secrets: A beautiful yarn …
It all begins with a carefully-selected cotton yarn which is reeled up into a tight cocoon.
The machines knit it into a rib or jersey fabric. Many kilometres of knitted fabric are stored in boxes before being sent off to be dyed. During the dyeing process, the fabric circulates round and round a stainless steel machine in a dye bath for 12 hours to ensure it takes on the full depth of the colour. Next the 350 metre long strips of soaking wet fabric are dried, "relaxed" and stabilised by specialists.Some are sent off to the screen printing room.
The workshop makes up prototypes and printing blocks based on designers' drawings. Each pattern is printed colour by colour during a very complex process which demands high levels of expertise. The next stage is making the garment. First the knit fabric is cut and then the different pieces are assembled by hand and the finer details added, all of which is a very intricate process. Each stage is rigorously quality-controlled, from the yarn to the finished garment: a Petit Bateau garment is tested thoroughly before it leaves the workshops.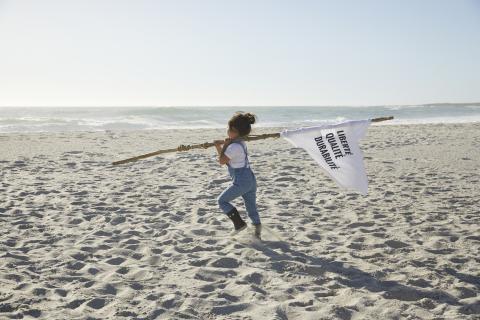 In Europe, Asia, United States and the Middle East, Petit Bateau has built a presence in a network of almost 400 shops to date. The brand also has its own shops in France, of course, and in London, Berlin, Milan, Tokyo and Shanghai, to name but a few. Petit Bateau is also distributed through a complex network of large retail outlets, department stores, multi-brand stores, franchises, factory shops and e-boutiques (www.petit-bateau.com) and factory shops.
Petit Bateau is proud of its popularity and its accessibility. Large supermarket chains also have their own dedicated range of Petit Bateau underwear and pajamas, mainly for babies and young children.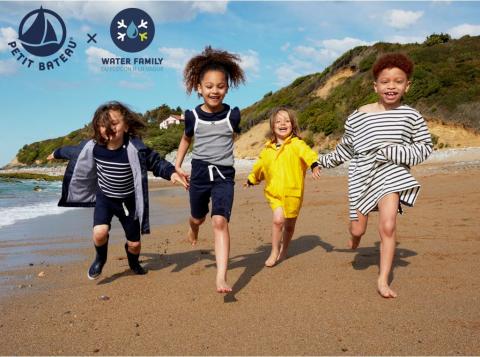 Lifestyle, shops
Petit Bateau has been there for its loyal customers since their childhood, so it's only natural that they will feel at home in our shops.
Parquet flooring, mouldings, light colours and concrete tiles are all familiar, reassuring materials. The shops have a generally playful, slightly mischievous atmosphere with special relaxation areas for the children.
If they look up, they can admire the hopscotch design on the ceiling or look down in the changing areas where they might just spy a tiny mouse door.
Internet, the biggest shop in th world
France, Germany, the UK, Belgium, Italy, Japan, the US, Russia… the list of Petit Bateau e-boutiques grows each year. The web has become the brand's number one international showcase, offering clients a fast, easy way to view the whole collection and access a number of extras, including in-store delivery and a personalisation service. Customers can have first a name embroidered onto a plush toy, sleeping bag or bodysuit of their choice as a unique gift.
Key figures
million pairs of panties
are knit and sold worldwide within one year
tons of jersey
are knit in our own factories
Petit Bateau shops
are open in every corner of the globe
Discover the other brands of Groupe Rocher