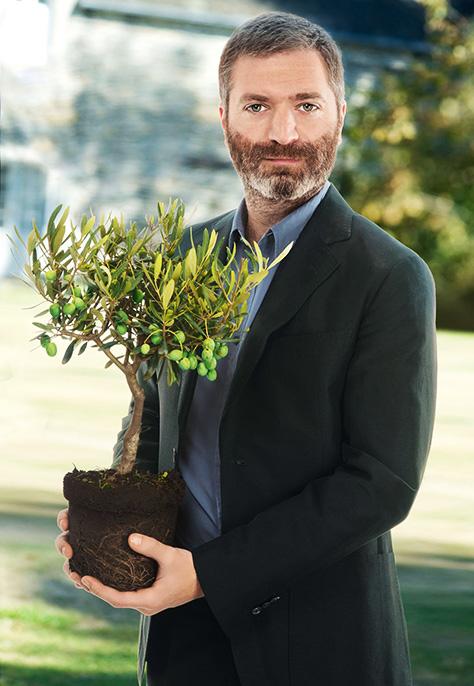 Since the company was founded in 1959, Yves Rocher has succeeded in surrounding itself with sound and committed suppliers to support the growth of a Group now spanning more than 100 countries. Groupe Rocher has over 16,000 employees who are passionate about what they do and share values of commitment, respect, passion and high standards through brands rich in both content and emotion.
This portal is for our suppliers, as well as for any businesses wishing to contribute to and be associated with our success.  We have designed this digital experience as a useful tool to establish a high added value relationship and a valuable and essential place within our ecosystem.
Letter to Suppliers
Dear Suppliers,
We have all been facing for several days now an unprecedented national and international emergency: the 'Covid-19' pandemic.
In this context of health, economic and social crisis which we are all experiencing, Groupe Rocher's top priority is to take care of its employees and maintain close contact with all its suppliers and service providers.
Faced with a drastic fall in turnover of all our Group's entities as a result of the shutdown of most of their activities, we are currently working on defining action plans with our employees, but also with each of our business partners (whether suppliers or customers), so as to adapt to each situation encountered and comply with our undertakings in the best possible way.
Therefore, we have already decided to introduce some flexibility into the obligations of our franchisees who have a limited financial capacity (including the payment obligations), in order to take into account the closure of their shops. As an industrial company and as a response to the emergency expressed by the local Authorities in our country, our industrial sites in Brittany (France) have also engaged into the manufacturing of Hydroalcoholic Gel for hospitals and our sites in Troyes (France) into the sewing of protective masks.
Obviously, both the reorganizations that we had to implement because of this exceptional situation and the drastic fall in our turnover have unfortunately direct consequences on our business and our commercial relations with your company. Our relations need to be temporarily adapted in a proportionate manner, taking into account the situation currently encountered and, in particular, our impaired short-term payment capacities.
Beyond the fact that we are all suffered of unprecedented and exceptional circumstances which exempts us from some of our respective legal responsibilities (such as the obligation to maintain the ordinary course of business or to honor orders placed before the beginning of the crisis), every company is faced up to its own choices regarding the obligation to make its relations with commercial partners more flexible considering the seriousness of the current situation. Our choice, based on mutual respect, is to encourage discussion and the sharing of our respective constraints.
We are convinced that dialogue is even more important today than yesterday, and that the trust generated by this dialogue will help us build a stronger customer / supplier relation, aware of tomorrow's challenges.
We may need to contact you shortly to discuss this temporary and necessary flexibility in our commercial relations. In light of our sites' closure, the containment measures taken by the Government and the mail routing problems currently encountered, the measures agreed between our two companies can be confirmed by way of a simple exchange of e-mails with your Procurement Category Manager or regular procurement contact within our organization.
We remain at your disposal to answer any further question you may have. Best regards
Group Rocher
March 26, 2020
Our Group values
We are a Group imbued with meaning and values: commitment, respect, high standards, and passion.
Purchasing Organisation and Strategy
As part of the Groupe Rocher Purchasing and Quality Division, 100 people worldwide work to develop businesses with you, and to support and assist you day after day.
Become a supplier
You wish to work with Groupe Rocher? 
There are 9 reasons why you should.