1st Committed Company Prize 2021
Rewarded for our commitments
Rewarded for our commitments
Golden Prize of the 2021 Committed Company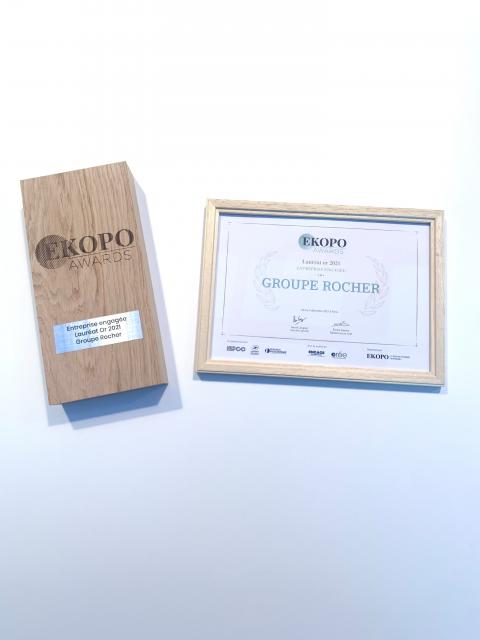 Golden Prize of the 2021 Committed Company
We are very proud to have been recognized for our societal, environmental and social commitments by the leading media for the positive economy, Ekopo.fr.
The Ekopo Awards are a professional event whose objective is to highlight the players and service providers who have carried out the best strategies, campaigns and developed the most innovative solutions to transform their impact and act towards a positive economy.
As such, we won the GOLD prize against the other two nominees, France TV Publicité and Visable who respectively won silver and bronze.
This award highlights the commitment of each of our employees who bring our Mission to life and embody it everyday. A mission that reflects our ambitious and committed vision of becoming the best company for the world.
Among the prizes awarded that evening, discover the winners of other categories such as Ethical Purchasing, Responsible Communication, Duty of Vigilance or Circular Economy.
The jury members included Geoffrey Abécassis from ADEME, Jérôme Cohen from Engage, Elisabeth Laville from Utopies, and Caroline Neyron from Mouvement Impact France.
Ekopo.fr is the French leading media for the positive economy. Focused on ethical and sustainable innovations, Ekopo offers entrepreneurs and decision-makers news about corporate social responsibility and the integration of sustainable development into their economic model.
#ReconnectPeopleToNature #MissionDrivenCompany #EntrepriseAMission