Supporting our teams
Groupe Rocher's success should not be measured by its economic profits alone, but also by its values and the strength of its commitments to all its teams.
These commitments are embodied by 10 principles of responsibility that define social standards respecting the Group's Code of Business Conduct and its CSR goals. Shared by all the brands and entities worldwide, they establish individual freedoms and rights, social benefits policies, as well as sustainable employability which respects diversity.
The 10 principles of responsibility of Groupe Rocher
1. Ban all forms of forced labour and child labour 
Before hiring someone, we always ensure our employees have a contract signed by both parties, in a language they understand, detailing working conditions and salary. 
We have banned the employment of persons below legal working age or that of those who have not finished their mandatory schooling, and in any event, never someone below the age of 16, unless it is for training or an internship purposes. 
2. Encourage dialogue between social partners 
Staff representatives have access to the workplace, to any agreement resulting from collective negotiations as well as to all documentation deemed useful to their mandate, subject to rules involving confidentiality and the Group's security. They are free to exchange with whomever they deem necessary.  
3. Ensure respect for privacy as well as data protection 
We do not collect information on persons with whom our staff have privileged relationships that are governed by confidentiality, such as their partner or spouse, doctor, lawyer, religious counsel, etc. without their prior written consent and only where there is a legal need to do so. 
4. Ensure health and safety at the workplace  
We ensure that all our staff work in a safe and adapted environment on the sites we manage. We implement the appropriate precautionary measures to pre-empt any danger linked to the workplace to protect all on-site.  
5. Ensure the well-being  
Our clients' satisfaction goes hand in hand with improving our staff's working environment and working modes, to meet their expectations in terms of physical and mental well-being. This effort contributes to the quality of the social climate as well as to a better work-life balance, particularly where the management of family responsibilities is concerned.  
In 2021, for the 5th time at the Groupe Rocher level, a "Tell Us" commitment survey for our workforce was carried out. The participation rate was on average 85%. The results identified that 74% of staff were proud to work within the Group, planned to remain and were happy at their workplace. That's 14 points above the average "Tell Us" surveys carried out in several companies throughout the world. 
6. Develop sustainable employability and favour professional development  
Our skills development policy aims to provide every individual with the means to acquire or maintain their knowledge base, their know-how and their people skills: all of which are essential factors to sustainably fulfilling their responsibilities. In 2021, the Group formalised its "Training and Skills Development" guidelines, focusing on 3 main lines: know yourself, regenerate, develop further; create value for the organisation and create regenerative value for the planet. 
7. Ensure a fair salaries policy and guarantee social benefits  
The salaries policy is based on clear and measurable goals that take collective and individual performances into account. It involves a yearly assessment, given that pay practices in this market are among the deciding factors. We do our best to ensure that everyone has at least the minimum social security benefits, including health, disability and death coverage. This is the case in any country and takes local considerations into account. 
8. Prevent all forms of harassment and discrimination  
Ensuring zero-tolerance regarding harassment and discrimination is achieved through shared responsibility: awareness is raised and information given to our employees and partners about the obligation of refraining from any violent, menacing or abusive behaviour.  
9. Promote inclusive diversity  
We encourage an open working environment which welcomes all types of diversity, both visible and invisible, including age, gender, nationality, ethnic origin, education, religion, beliefs, sexual orientation as well as people with disabilities. Groupe Rocher has always ensured everyone benefits from smooth integration and job stability. Our differences enrich our perception of the same reality we share. They prepare us to face the complexities of the world that surrounds us and ensure our long-term success. 
Discover here the Gender Equality Index (in French).

Discover here  the representation gap between women and men among senior executives and governing bodies (in French).
10. Ensure respect for all and encourage healthy working relations
We look for and value differences and accept differing opinions. 
We choose our words carefully, avoiding defamatory, discriminatory remarks or sexual innuendo at all costs. Together, we build a workplace where everyone feels respected and welcome. 
Engage our employees in the mission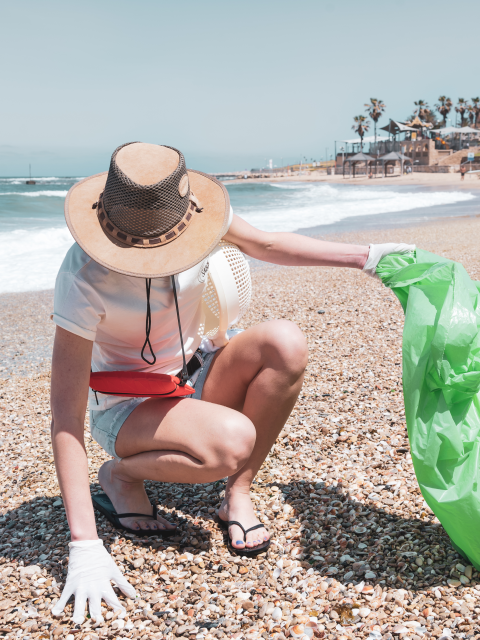 Engage our employees in the mission
THE "WE R CHANGE" MOBILISATION
Groupe Rocher provides all its teams around the world with the means to fulfil their social and environmental commitments on a daily basis thanks to the internal "We R Change" mobilisation programme.
In 2021, over 30 sites responded to the call to organise awareness-raising activities around the Purpose-Driven Company mission, especially by getting them to experience nature on their work site or with local partners and stakeholders:
Planting day: market-garden vegetables or permaculture in Portugal and Mexico;

Activity to discover wild fauna and flora in the USA (California) and China (Shanghai);

Practicing sports in close contact with nature in the Czech Republic and Sweden;

Hiking along forest trails or through marshlands in Germany and Spain;

Refuse collection operation in France (Rennes, Paris) and Israel (on the beaches in Tel-Aviv)…
The Nature Academy, understanding the challenges linked to nature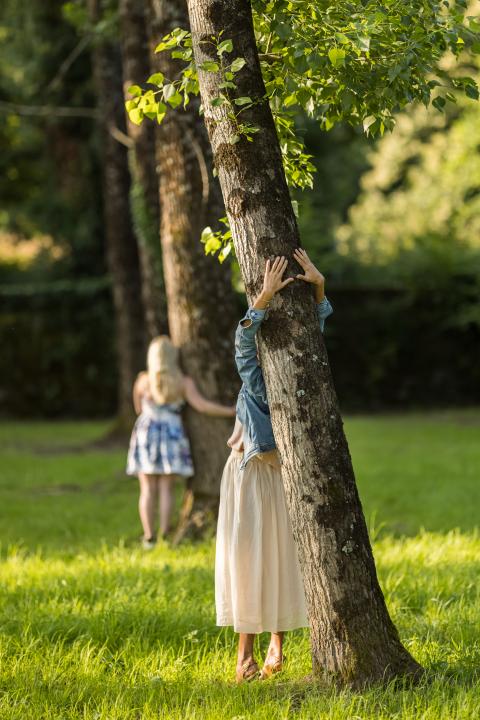 The Nature Academy, understanding the challenges linked to nature
The Nature Academy is a training course launched in 2020 aimed at all our teams worldwide. It conveys our commitment to being a Mission Driven Company: reconnecting women and men to nature.
While being both immersive and theoretical, the Nature Academy includes several stages, including, to begin with, hiking in the great outdoors, followed by a collective intelligence workshop and an online content platform. This training course thus offers a broad spectrum of knowledge about the challenges of biodiversity.
It aims to:
Provide knowledge about nature;

Empower our staff so they can become the ambassadors of reconnection to the concepts of nature;

Provide stakeholders with the means to act on and adopt initiatives to reconnect with nature.