The Group favours external partners, suppliers or subcontractors who share its values and its CSR commitments.  
This approach helps to prevent possible risks, to build a common sustainable future and to develop societal benefits at the heart of its ecosystem. 
As well as its industrial and commercial partners, Groupe Rocher fosters relations with a number of professional structures, government organisms – both French and international –, the academic world such as universities, in order to support its ongoing drive for improvement and as evidence of its good practices. 
Sustainable procurement and supply chain
Aiming for continuous improvement, competitiveness and abiding by its CSR commitments, Groupe Rocher has entrusted its Procurement Division with direct control of supplier relations. 
A tried and tested approach    
The Group is committed to a sustainable purchasing and procurement model, aiming do strengthen ties with its suppliers. It supports this approach by turning to external organizations. 
This ongoing improvement policy is durably inscribed in the Group's CSR commitments and consolidates its global approach by supporting: 
implementation of exemplary ethical practices at the very heart of the supply chains;  
construction of win-win patterns with suppliers;  
sharing of knowledge and CSR expertise within the procurement ecosystems;  
solid commercial relations thanks to attractive products and services that support effectiveness, circularity and naturality.  
Develop responsible supply chains 
For Groupe Rocher, managing social and environmental risk is a prerequisite which is fully integrated into a responsible procurement policy and includes an assessment component where supplier and panels-management are concerned. Steering duty of care goes hand in hand with the implementation of ethical and virtuous practices among the supply chain stakeholders. Steps have been taken to implement a Supplier Code of Conduct. 
Close ties  
The Group seeks long-term partnerships with its suppliers and subcontractors in order to create conditions that are favourable to responsible innovation. 
In order to build a shared vision, the Group wishes to promote new, more collaborative ways to interact, while organising multi-trade work meetings to present its specific needs. This modus operandi, which benefits all parties, helps partners to develop their offer while offering novel solutions that meet the Group's requirements. 
Building responsible procurement practices implies skills improvement for the ecosystem stakeholders, both in-house and externally. 
Within this framework, a specific programme aims to train all purchasing and procurement teams in terms of CSR by 2025. This initiative has already been launched with a seminar entitled "Developing Responsible Supply Chains". 
Furthermore, Group Rocher also intends to convey its mission-statement of "Reconnecting women and men to nature" to its stakeholders. An awareness-raising and dedicated information sharing plan will therefore be deployed to the Group's strategic suppliers. 
Dialogue with all the stakeholders
Group Rocher and its brands develop and strengthen their ties with the many in-house and external stakeholders (employees, suppliers, partners, clients, associations, intergovernmental authorities, professional entities, etc.) to continuously ensure capacity for change and evolution. It assesses its actions, shares its contributions, actively takes part in multi-stakeholder work groups and brings its own experience to events (trade shows, conferences, round tables, etc.). 
This is the case, for instance, with the Group's Responsible Development team which is involved on several levels with the French Federation of Beauty Enterprises (FEBEA) regarding biodiversity, governmental affairs, relating to plastic, water, etc. Furthermore, Group Rocher and its brands are engaged in initiatives to reaffirm their convictions and regroup other stakeholders around mutual concerns. To this end, the Group is for instance a member of the French Ministry for Ecological Transition's Biodiversity Office (OFB) programme: "Company working towards protecting nature".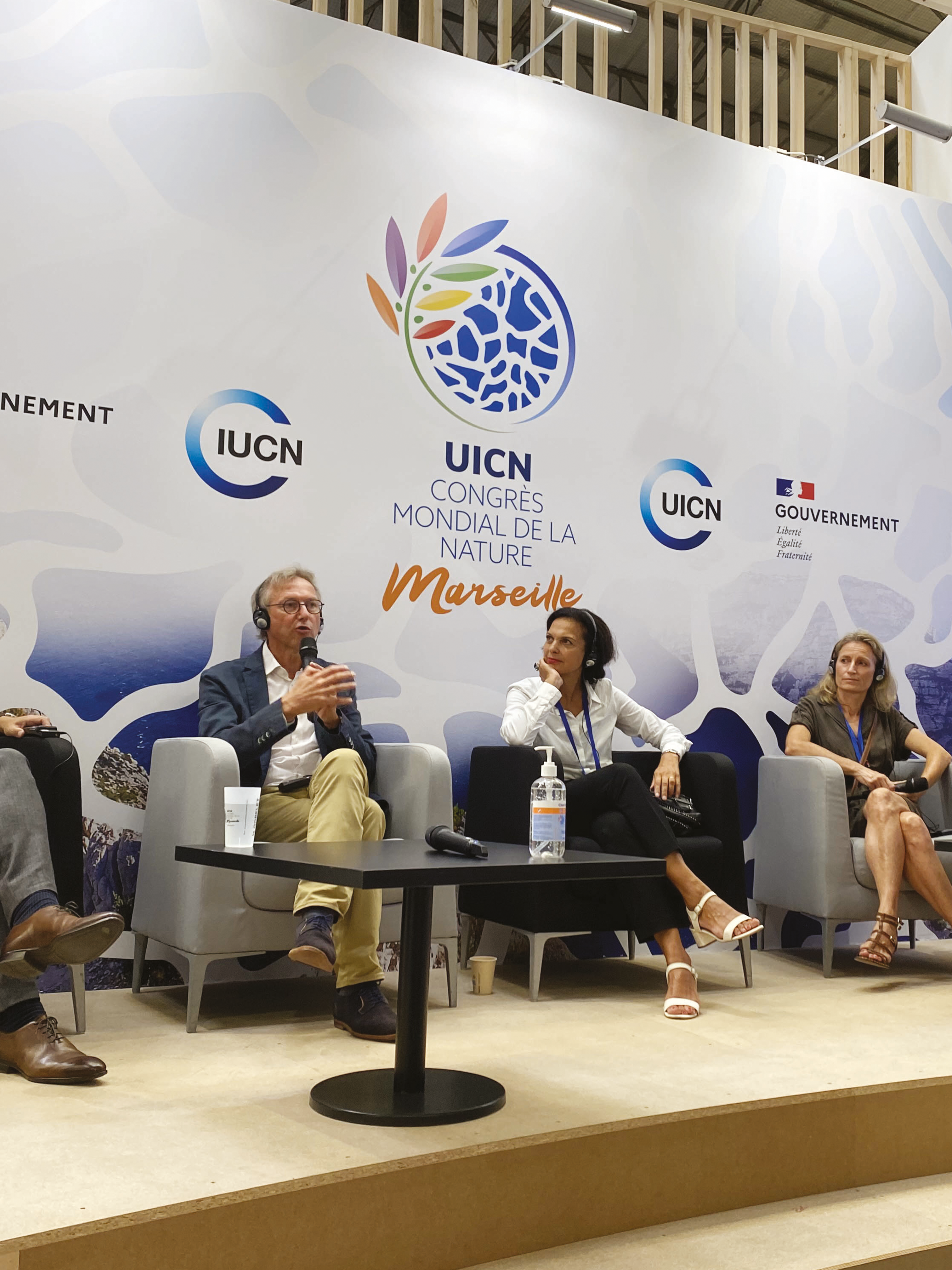 Duty of care
The duty of care if an obligation for Initiating Companies in preventing social, environmental and governance risks linked to their mode of operation. It can also extend to the activities of their subsidiaries and commercial partners (subcontractors and suppliers). The duty of care legislation aims to make respect for human rights a central focal point, again for multinational corporations. This includes French companies with a workforce of over 5, 000 employees and those with over 10, 000 employees in France whose headquarters are abroad.  
Groupe Rocher is continually striving to improve its economic, social and environmental impact. In addition to its CSR actions1 listed in the extra-financial performance declaration appended to the management report, Groupe Rocher ensures the effective implementation of its vigilance plan in its capacity as parent company of the group. 
In accordance with Article L. 225-102-4 of the French Commercial Code, the vigilance plan includes the group's measures to prevent serious violations of human rights and fundamental freedoms, the health and safety of individuals and the environment, resulting from the activities of the company, its subsidiaries and its Suppliers. 
It includes the identification and mapping of the group's main risks in this area, as well as a system for mitigating and preventing serious risks. It also includes a mechanism for alerting and collecting reports, as well as a mechanism for monitoring and evaluating the effectiveness of the system. 
This document presents the vigilance plan and reports on its implementation. 
The vigilance plan represents an additional opportunity for the group to formalize and coordinate the initiatives already in place at its various sites, subsidiaries and with its Suppliers. 
Groupe Rocher has long been acting as a socially and environmentally responsible company towards its customers, its employees, its Suppliers, and all other relevant stakeholders. Groupe Rocher considers that the obligations of the law on the duty of vigilance are fully integrated into its ethical commitments and is committed to ensuring compliance with these obligations both in its operations and in its value chain.