La Gacilly Low Carbon, towards a significant energy transition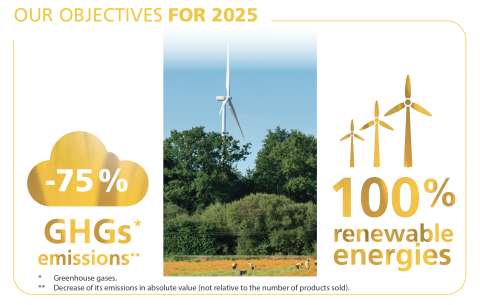 La Gacilly Low Carbon, towards a significant energy transition
In La Gacilly, the historical botanical site of Groupe Rocher, we are doing everything we can to achieve our objectives of reducing greenhouse gases by 2025.
The process began in 2011 at our five production sites in La Gacilly.
We are continuing our energy transition investments: thanks to the creation of a new heating network from 'La Croix des Archers', 'Les Villes Geffs' are now heated with 45% renewable energy since January 2023.
This project has improved the wood/gas mix from 29% to 58% at our two production sites, while continuing to reduce our dependence on fossil fuels and lowering energy costs.
Our objectives 2025:
Reduce our energy needs and move to 100% renewable energy on our 14 sites in La Gacilly (warehouses, Maison de la marque…).
Reduce our greenhouse gas emissions by 75% (decrease of its emissions in absolute value, not relative to the number of products sold).