How would you define a superhero ?
A person with great superpowers, a shiny costume, flying above the laws of gravity?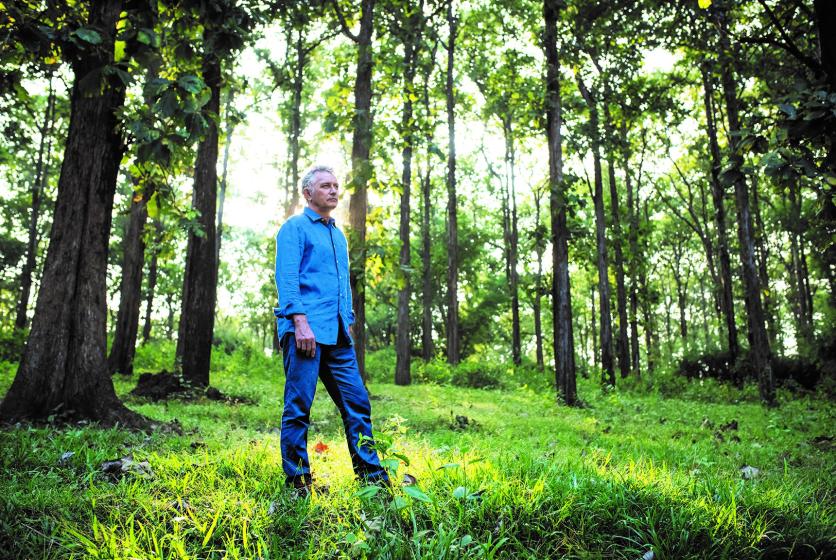 In the Groupe Rocher, we have our own superheroes acting every day to craft a positive and collective future. Profoundly human, without any mask, they put their intelligence and strength to serve grand causes.
On September the 19th, the LSA magazine shared our definition by granting Jacques Rocher the trophy of Daily life Hero. This honorific title highlights its historical commitment to revealing the beauty of the world, nature and humans that we must protect: "These values and this commitment were transmitted by my father. His relationship to nature had a spiritual dimension. He taught me that we must always marvel and take time to reconnect ourselves to nature." (Interview Jacques Rocher – Yves Rocher Foundation)
This vision is at the heart of the Groupe Rocher, anchored on a never-ending path towards positive transformation: "Companies and brands must have a financial, social but also societal and environmental approach. They will be asked to act on the ground and it is a good thing." Facing environmental urgencies, the individual responsibility to act is all even stronger.  
As Honorary President of the Yves Rocher Foundation, he highlighted "We are in a situation of massive attack on natural ecosystems. I will have spent 12 years of my life to plant 100 million trees, which equals 15 days of deforestation." (LSA Award Ceremony)
Jacques Rocher is a man of action: "Setting ourselves in action is worth all the discourses". This is why he decided to support the concrete projects of more than 430 incredible women, firmly committed to the environment in the Terre de Femmes community.
Jacques Rocher is also a tree grower. More than 90 million trees were planted worldwide through the program "Plantons pour la Planète". In partnership with more than 40 local NGOs, he is bringing back soils to life, stopping deforestation and reconstructing the intergenerational link between humans and nature: "When we plant trees, we are fighting for the future generations."
From La Gacilly, in Britany, he imagines green bowers out of space and time such as La Grée des Landes, and commitment programs like the Photo Festival of La Gacilly to pose a new eye on the world. It is through humans and territories that Jacques Rocher participates in the creation of a positive future.
Congratulations and many thanks to Jacques Rocher, for his inspiration and for making our dreams of new worlds, ever more respectful and beautiful, become our reality.
Thank you to the teams of the Yves Rocher Foundation and to all the incredible committed individuals at the heart of their programs:  "I want to give this prize to the Yves Rocher Foundation teams, to the women of Terre de Femmes acting for the environment and the common good, and to all the tree growers."