Petit Bateau x Jean Jullien
Illustrator Jean Jullien has created a graphic and inspired Petit Bateau collection for babies, kids and adults..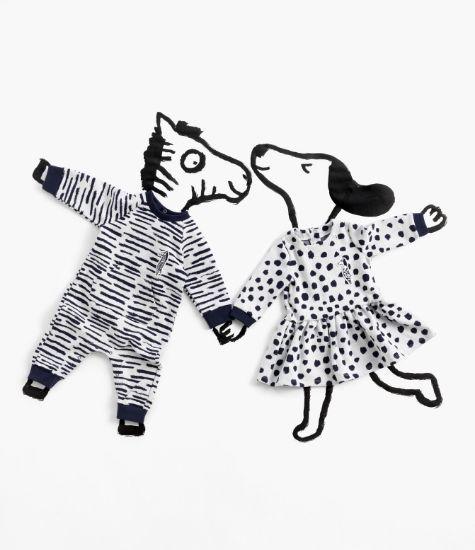 Jean Jullien possesses a powerful ability to evoke characters with elementary simplicity and a rare poetry that captures his era like no one else does. This purity of technique, the foundation of Jean Jullien's graphic language, finds perfect expression in an exceptional collection for Petit Bateau.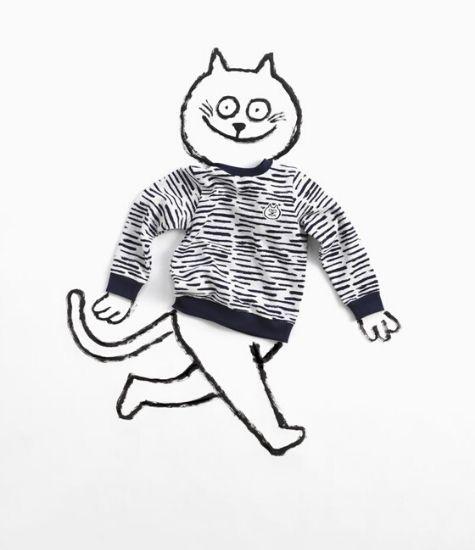 At the heart of this collection lies a true rapport between the designer and Petit Bateau's savoir-faire. Before creating his designs, Jean Jullien came to our factory in Troyes to discover the knitting machines, meet the men and women who run them, and learn as much as possible about the manufacturing process. And there, an idea was born: rather than print his artwork on knitwear, why not knit the designs? Petit Bateau rose to the challenge and rendered the motifs in jacquard, giving the cotton jersey an extra dose of warmth, substance and sophistication. 100% of this collection has been knit in brands factories in Troyes.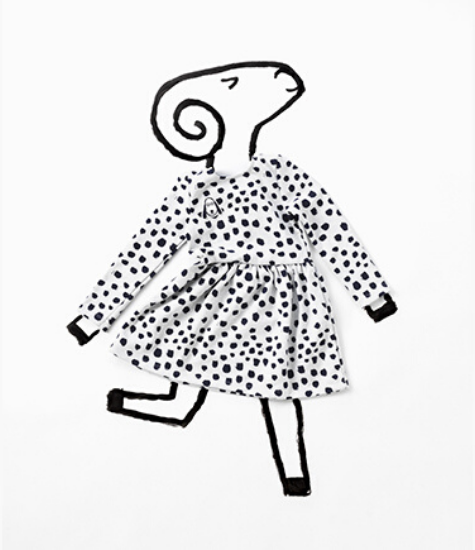 For the collection, Jean Jullien has created a new gallery of portraits featuring a cat, a dog, a ram and a zebra. While they may appear well-behaved, this little gang is actually quite bit mischievous! The illustrator put himself in their "clothes" to imagine how they themselves would draw basic shapes: stripes, spots, and markings like those on their own coats. And don't worry about the ram, born without a pattern on its hide: the cat and the zebra are happy to lend theirs!
Patching things up
In addition to colonizing cotton jersey in white and navy blue, the cheerful band also features on patches so all the clothes can be decorated with dogs (or cats, zebras, and rams) for extra fun.