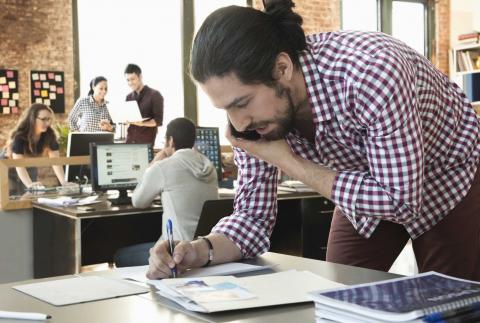 Expertise
A department that no modern "digital" company can be without, with Information Technology Business Services (ITBS) you will have the opportunity to:
Design and select the technological ecosystem of tomorrow, …
Domains: Enterprise Architecture, Systems Architecture, Technological Innovation, …
Conduct and contribute to the implementation and rollout of new systems (Retail, eCommerce, Social Selling, etc.) serving the Group's various brands and in the international context of their subsidiaries…
Domains: Business Services, Agile Methods, Portfolio Management, Systems Architecture and Infrastructure, Project Management, External Partner Contracts, Operations, …
Provide/maintain optimal levels of Service for our subsidiary clients, our B2B clients, and our increasingly demanding internal Back Office operations.
Domains: Infrastructure Architecture, Network Engineering, Operations & IT Support, …
Profile
Rigorous, you possess solid functional and/or technical IT knowledge, acquired during your studies or experience in previous roles. Committed, organized and pragmatic, you are passionate about implementing and supporting systems that offer a unique experience to each of our customers, in an international context. We work as part of multidisciplinary and multicultural teams. Our values for team solidarity are communication, trust and collaboration.
Prospects
System Architect, Functional or Technical Project Manager, Scrum Master, Train Engineer, Network Engineer, … Whatever your role when you join Groupe Rocher ITBS, the adventure starts now! There are many possibilities for progression, whether within ITBS or with our business unit, brand and market clients, in France or internationally.
Social Selling Business Service Director, ITBS, Groupe Rocher
What is striking within Groupe Rocher, is the visible alignment between the Board-specified strategic orientations and the execution plan reflected in the programs and projects launched.
Social Selling Business Service Director, ITBS, Groupe Rocher
Can you give us an example?
More specifically, in my case:
When I joined ITBS in 01/2016, I was responsible for assisting the management of digital transformation projects for Group employees.
At the end of 2017, as part of a temporary mission as Strategic IT Projects Manager, I had the opportunity of conducting the study, design and rollout of the new Social Selling platform for the Yves Rocher brand.
In 09/2019, the Group appointed me Director of its new ITBS Business Service, Social Selling, which is tasked with the technological transformation of the Group's Social Selling brands and markets.